Dorottya Palazzo Budapest - Apartment 2
interior design from concept to finalization
THE MAIN PROJECT:
Palazzo Dorottya was a rebuilding project.
The centre part of the old building was completely removed, then it was rebuilt in contemporary style, but the facades of the building were refurbished and they got back their glamour of turn of the century.
The new building has 87 apartments, a fitness area, offices and an all-floor fashion store.
I joined the team in the last 1,5 year of the project (3rd year of building process).
My duty was to take over the Interior Project Management.
I coordinated and connected the apartment owners wishes for interior changes with the original interior design concept, with the suppliers and with constructors ability.
During this project I have worked together with
AVCI Architects London, who made the main interior design concept for the building,
and LAB5 Ltd, who did the Interior Project Management at Budapest, and I have inherited the project from them as their colleague went to maternity live, but we worked together during those years
At the end of the building process We ( LAB5 and missSmith) had the opportunity to finish two apartments with built-in furnitures. The original concept did not include any furnishing, only the constructed elements (bathrooms, flooring, wall finishes, electrical equipments etc.) were provided.
THE APARTMENT 2

Apartment 2 has two floors, two bedrooms, a grand living area with kitchen and mezzanine, a huge roof terrace, and the one of the nicest view from the building.
I just call this project the

"Apartment of Invisible-built-in-furnitures"

, as the design concept was to design built in furnitures which are elemental part of the space and walls.
We used shiny and matt, white, airbrushed timber elements.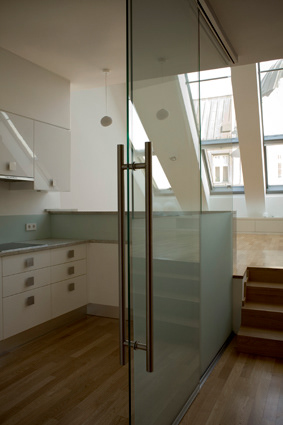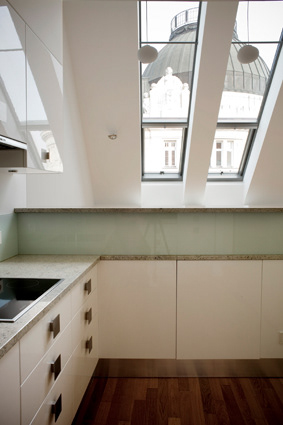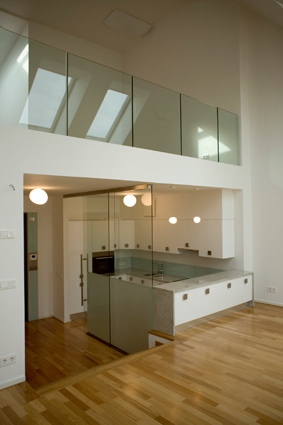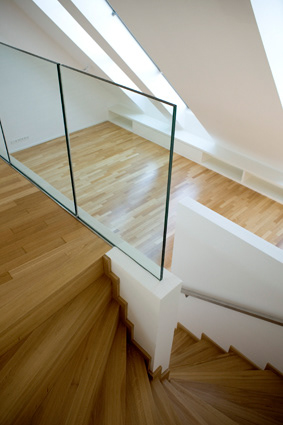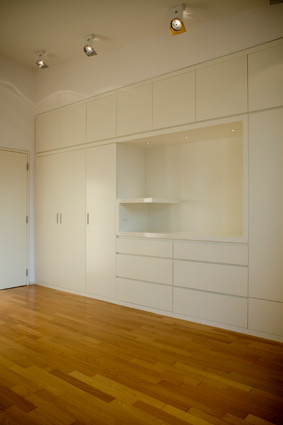 LOOSE FURNISHING - CONCEPT



Apart from invisible furnitures we have done the concept for loose furnishing as well.
And in this stage we played with some colours as the apartment with its whiteness was like an empty canvas. (how poetic I am..brilliant)
Here, I am showing the documentation