Bright apartment with Moroccan hint
a small apartment with a big heart
This apartment is at Budapest. 
The owner is an amazing young woman, who became a fantastic client and my friend also. This is her first own flat.
It has a nice and spacious living area, a separate bedroom, and an amazing big balcony, with a view of 100 years old trees.
The only disadvantage in the original layout was the small cooking chamber, located at the entrance hall giving squeeze feeling entering to the flat. Needles to say, that the the whole apartment was crying for refurbishment also.
The first idea was to relocate the kitchen into the living room but  she would rather kept the cooking function separated. So the kitchen stayed where it was more or less, but we made it part of the entrance area and opened it up. Making the bathroom a bit smaller we gained even more space for this area providing more working surface and a perfect place for the washing machine.
And Oh, yes..the bathroom. Everything there just remained from the 80's, but no, do not let your mind wonder around the nice retro stuff ...no-no... so we  also strip the bathroom into pieces and created some fresh air there.
 
Although cost efficiency was the first on our list, but it was really important to create a nice, womanly, atmospheric place to live.
And I have to say that every "penny" had gone to the right place.
The most expensive piece was the flooring for the entrance-kitchen-bathroom area, and it was a love for first sight, so there was no doubt to have it. The floor tiles are from a the shop called Marrakesh, who imports to Hungary colorful, handmade tiles from -guess what- Morocco. 
These tiles with the vibrant colors and pattern lit up and give a nice balance for the otherwise straightforward and clean interior.
I think - and we agreed with the client - if this flat was a lady, it would be a lady who dressed in a white, simple dress with a stunning ear-ring and other minor and matching accessorizes. This expression actually could just fit as much for the owner as her renewed living space.
Hereby you can see some photos of the flat along with my sketches and before/after layouts.
Hope you will like it as much as we do.
SKETCHES and REALISATION PHOTOS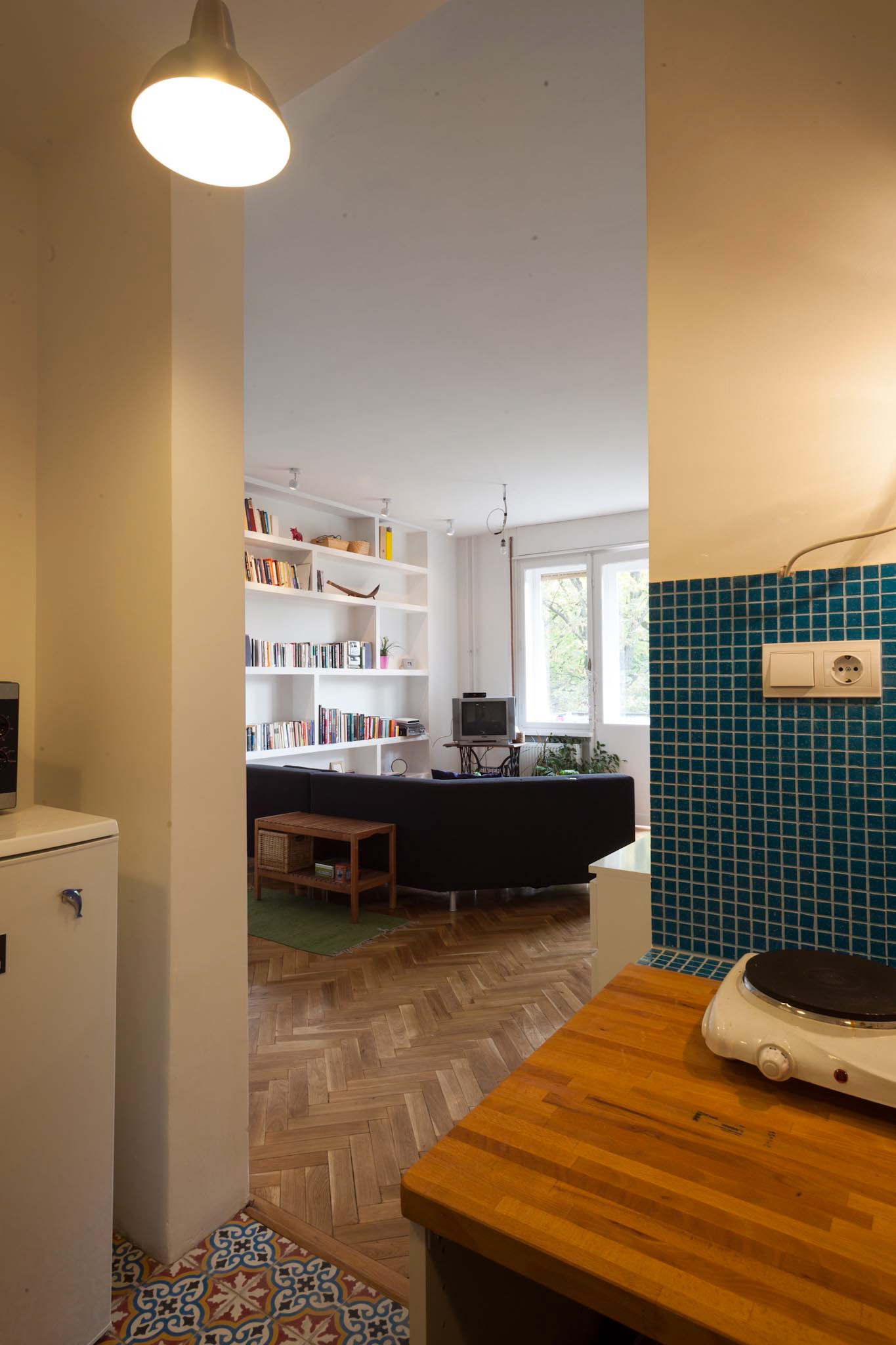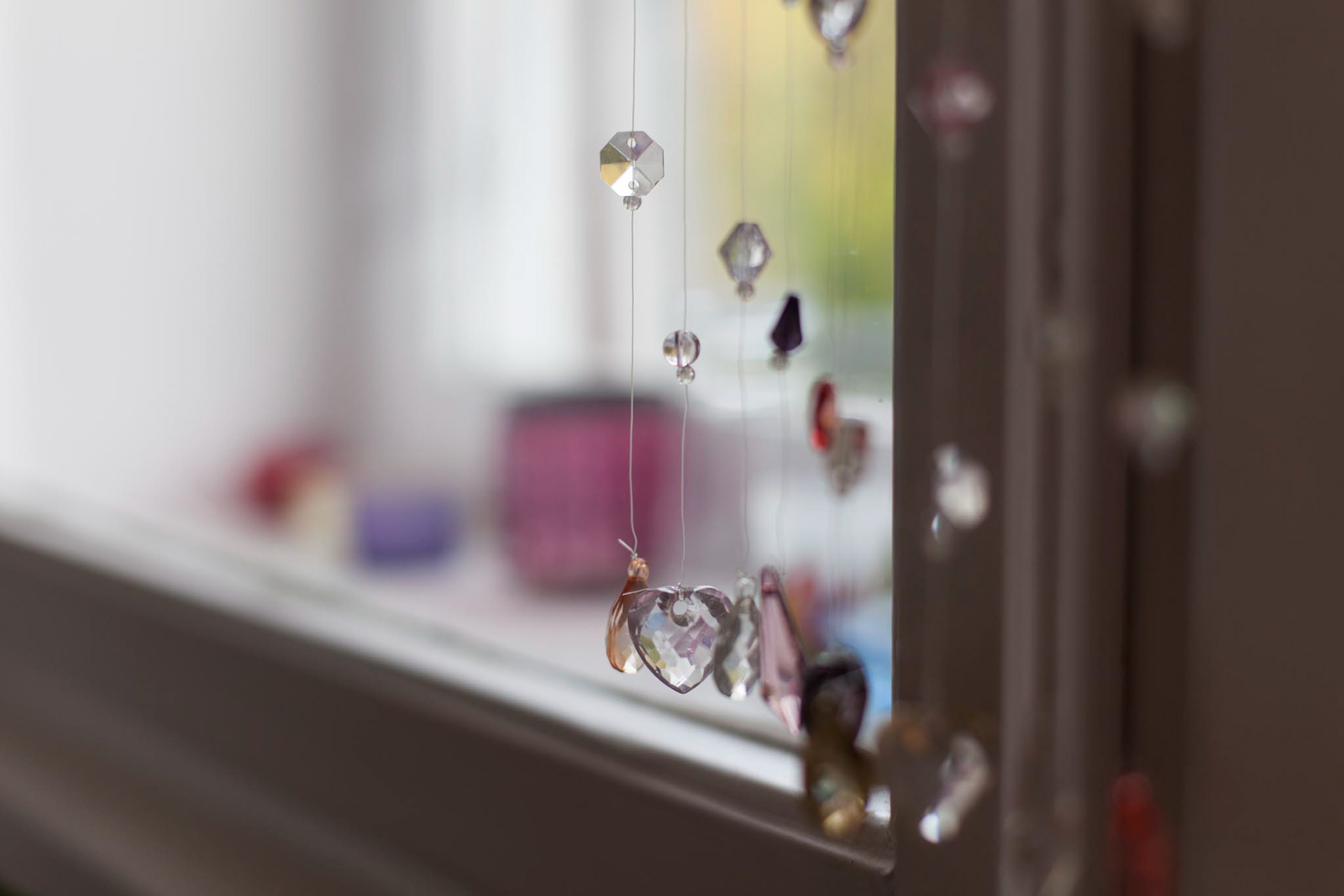 SOME PAGES OF THE DOCUMENTATION